There are benefits to having your supplier close by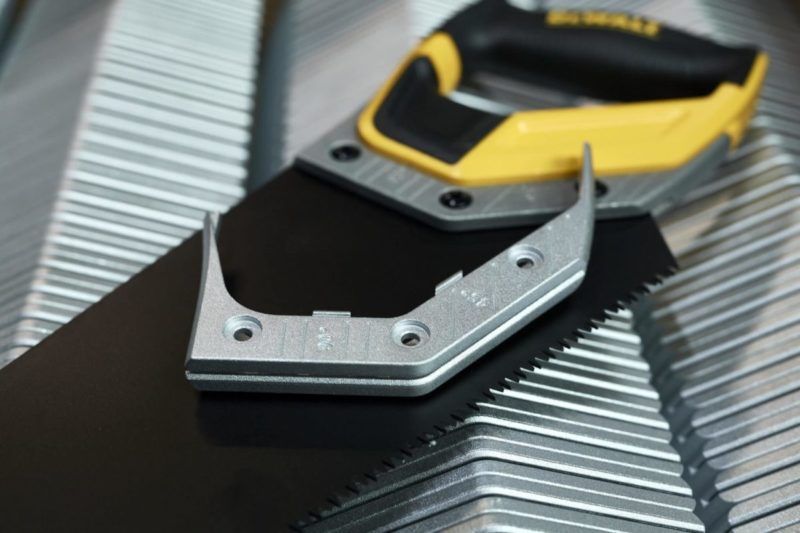 Linimatic A/S, Denmark's leading zinc foundry, is receiving more and more inquiries from both old and new customers who want to move their production of zinc cast items back home and closer to themselves.
One of the customers that uses Linimatic A/S is Ditlev Burke Industrial Tools A/S located in Asnæs on Zealand.
"We are incredibly happy with the projects we have run in collaboration with Linimatic A/S. Most recently, we have collaborated on a new handle containing a zinc part manufactured by Linimatic. The result is that we can now manufacture the plastic part and pre-assemble it ourselves, so that the entire handle is manufactured in Denmark rather than as before in Asia", said Camilla Burke Vedsmand, Managing Director at Ditlev Burke Industrial Tools A/S.
"When, as with Linimatic, you have an automated production line, we have from our own experience been able to establish that it is possible to compete with Asia.".  Among other obvious benefits of the partnership, Camilla Burke Vedsmand mentioned, "The close cooperation, the quality and the reliability. Communication within the country's borders is just so much faster, and therefore ensures progress in the projects. This has been a significant motivation in developing the long-term collaboration with Linimatic in North Zealand".
"It is important for us that we have the same uniform understanding and approach to the tasks. Linimatic A/S are extremely skilled technically, and we are particularly pleased that the collaboration also supports our philosophy of retaining jobs in Denmark.", said Camilla Burke Vedsmand.
Please do not hesitate to contact Linimatic to strengthen your solutions and by this optimizing your possibilities.